Donna, Cuckold Bachelor Party Wife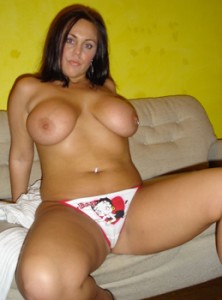 It all started when I volunteered to be the dancer at my massage therapist's brother's bachelor party. After my husband had told Mark about my previous experiences, Mark couldn't wait to ask me. He and some buddies were going to spend $1000.00 to have some stripper perform at the party and do sexual favors. I told Mark if he provided me with free massages for one year, I would do the party for free. Besides, it had been sometime since I had done a large group of horny young men. At thirty-eight years of age with two pre-teen girls and a son, I wanted to see if I could still turn the heads of a bunch of twenty year olds. I still had perky tits with no sag and no stretch marks from three births, so I was eager to check out my sex appeal with guys fifteen to eighteen years my junior. Scott had to inform the kids that mom would be working over the weekend away from home, but he told them it would be dad's weekend with the family.
That weekend, I stayed with Mark and his brother. He asked if I was willing to help with the arrangements, and I was happy to help. The party day had arrived and that's when everything went crazy. Mark got called into work and it was too late to cancel. So, it was left up to me to get everything together with his little brother Jeff. Of course Jeff didn't know I was a 38 year old housewife, mother of three, and PTA member. I went to the grocery store and the liquor store. I was almost done when I remembered I didn't have a costume. I have a nice figure and I'm a little bit of an exhibitionist, so I bought a French Maid costume and a pair of black fishnet thigh highs and matching g-string and black stiletto high heels. Since I had never met any of Jeff's friends and they did not know I was staying at their home, I was going to pretend to be his cousin. Well, the first guests started to arrive about 9:00 and I was all alone since Mark had to work until 10:00 PM.
Well, I was definitely a hit, as all the guys kept talking to me and even making a few passes. I was really getting horny from all the attention, and I began to get more flirtatious and give the guys a show. I'm now approaching forty and use to teasing guys my age, but this would be fun, as most of Jeff's guests would be in their early twenties. My male friends say I look more like twenty-eight and I have huge 36DD breasts. I would bend over and give them ass shots, and the guys were getting so cool that after a while they stopped looking away when I would feel them staring. The guys even began throwing stuff on the floor to get me to bend over and pick it up. I knew things were going to be fun when I kept seeing the bulging cocks in their pants. I knew immediately I was in the right place; the attention from my host and his friends made me feel at ease. Two hours later, after a few rounds of Jack Daniels and lots of dancing, I found myself dancing alone in the middle of the living room, surrounded by about ten young handsome men.
My first inclination was apprehension, then it turned into arousal as I felt my thong becoming soaked. With these men gyrating around me, I danced in front of one at a time, putting on my best moves, shaking my ass in front of them, bending over, grabbing my ankles and smiling up at them from between my legs. They started touching me, and I didn't mind! What happened next is a blur. Jeff, my host and bachelor stepped in and started dancing with me slowly, whispering in my ear, "You're getting the boys very excited. Are you sure that's what you want to do?" Jeff wasn't aware of the arrangement I had with his brother, Mark.
I answered, "Are you excited?"
All he could do was smile and nod his head, his hands slipping up under my dress and cupping my ass. The room exploded in a loud burst of applause, yet I didn't realize what was about to happen. Jeff placed his thumbs on each side of my thong and knelt on the floor in front of me. It was like I was in a trance. I stepped out of them in my high heels and then placed my dress over his head, pushing his mouth into my moist pussy. The men roared while my legs trembled as Jeff started licking my pussy with a vengeance. Someone came up from behind me and lifted my dress off completely. I was standing naked in front of a room full of young men with another man's tongue deep in my pussy, and I came! Now, I knew what I wanted next! Shirts and shoes went flying and I was surrounded by ten men stroking the hardest cocks I had ever seen. Jeff looked up at me and asked to make sure I was okay.
"What's going to happen next?" he asked.
"Whatever you want," I replied. "Help me, Jeff. I want it all," was all I could say.
Jeff led me to a back bedroom with a king size bed and placed the men in a semicircle around it. With my heels still on, I pulled Jeff to me and asked, "How do you want me?"
Without saying a word, he bent me over the bed and raised my ass. I looked between my legs and saw him unleash his 10 inch cock. For some reason I trusted him and wanted all of him in me. I spread my legs farther apart and thrust my ass higher into the air for him. I looked around the room at all the men waiting for me, their cocks stroked to huge perfection, as Jeff entered me from behind. The men cheered, when after two minutes, he was able to push himself completely inside of me. I came at least three times while he impaled me. Jeff started moving slowly and then picked up his pace as my pussy adjusted to his size. All I could do was moan and cum.
I felt him start to tense up and then he yelled out, "Where do you want it?"
All I could say was, "Wherever you want!"
He pulled out of me, flipped me over and straddled my chest all in one motion, grabbing the back of my head and feeding his cock into my mouth. His first spurt filled my mouth completely and he pulled back, grunting and continuing to cum in pulse after pulse, streaming all over my face and hair. I came again, and I wanted more! Jeff let me lick him clean and then motioned to the next man. After that, it was a blur of hands, mouths and cocks exploring every part of my body, and me cumming hundreds of times. Many of the men came back for seconds and thirds. I just couldn't get enough, and neither could they. Well, Mark never came home, so at about 2:00 AM the guests started to leave, except the single guys Steve and Pete. They offered to help Jeff and I clean up. Afterwards we all sat in the living room and we drank. Steve went and made me a drink, and I could tell what he was trying to make happen when I tasted all the alcohol in the drink. The alcohol was going right to my head, and after about three of them, I was floating.
Then Steve and Pete sat next to me and began rubbing my legs, and it felt so good. And when Pete slid his hand onto my pussy, I was in heaven. They both started kissing me and rubbing my pussy, making me cum within a minute. Then the guys started to undress, and their cocks were huge. They both grabbed me and started to undress me. I didn't want to fuck again, so they began to manhandle me and tore my uniform off. The buttons were popping off and then my bra was torn open. They sat me on the couch and Steve stuck his cock up to my lips, and I instinctively sucked the head in. Pete munched on my bald pussy, and before he was done, I had cum three times. Then they switched places and I sucked Pete's big cock and could taste the pre-cum. Steve didn't eat me very long, when all of sudden, I felt his cock push into my dripping pussy. I let out a big moan as Pete continued to feed his cock into my mouth. When my first orgasm hit, I could hardly breathe, and I felt Pete's cock head swell and knew he was going to blow his load; and boy did he!
The first streams shot to the back of my throat and I swallowed as fast as I could to prevent any leakage. When Pete fell back exhausted, Steve pounded into me like a pile driver and I kept cumming around his 8 inch penis. I was moaning out loud when a cock was shoved into my mouth, and to my surprise, it was Jeff. His cock was about 10 inches long and thick as a cucumber, and I was so horny I just kept sucking away. Steve had incredible stamina and hadn't cum after almost a half-hour of pussy pounding. When Pete had his cock hard again, Jeff pulled out of my mouth and sat on the couch and Steve pulled out of me and sat me onto Jeff's huge member that made me scream when I slid onto it. Steve sat on the top of the couch and I began sucking his cock. I forgot about Pete, when all of a sudden I was lifted off of Jeff's huge member and Pete entered me and pounded me doggie-style for about three minutes getting his cock lubed up for the surprise. Pete pulled out and I was impaled again onto Jeff's cock and then I felt Pete try to push his cock into my ass.
They held me still and Steve's cock was shoved to the back of my throat as Pete impaled my sphincter. It was so tight I thought I would be ripped apart. When I became used to the size, it started to feel very good and my orgasms started coming like crazy. Especially when Jeff and Pete got a nice motion going and they were telling me how they could feel their cocks rubbing against each other inside me. That was such an erotic statement that I came just from the thought. I was being fucked like a whore and loving every minute of being their sex toy. I knew it was almost over when they all started talking about cumming. They all agreed to try to cum at the same time and I urged them to make it happen. Pete's cock tasted so good and I began to lick the underside of the head. By his reaction, I knew that I had hit the right spot, and when he grabbed my head, I knew that he was almost ready to explode. Pete and Jeff held me tight and began pounding into me like animals fucking the last female, and I was almost about to pass out from the sensation.
They all screamed that they were cumming and they all held me tight as they slammed into one last time. I gave out a throaty moan as I felt Steve's head swell. The two cocks swelled inside me and then almost all at once, cum shot from all three. I swallowed every drop Steve had and I felt the warm cum splashing into my love canals. When all their organs were drained, I almost couldn't catch my breath. Pete and Steve got dressed and left and Jeff took me to my room and put me to bed and promised not to tell his big brother what had happened. Finally I noticed that yet another of those dream-people had entered the room. This one seemed different somehow. He didn't seem like a total stranger. He called me by name. I remember him saying that just wanted to chill out with me for a bit. I can't remember when or how I moved from sitting on the bed to lying down; and the next thing I remember is that he was there too, on the bed, lying next to me. We didn't speak to each other, but just lay there. Time passed, and I realized he had put his arm around me and pulled me close to his body.
I'm pretty sure our conversation was about lovemaking, and when I was next aware of him, he was on top of me. It's so hard to explain, I don't remember how he got there. He was just there, on top of me, talking and stroking my hair. I felt a stirring in his pants. "Am I turning you on?" he asked teasingly. I nodded weakly, not knowing what to expect. He moved a hand under the sheet and ran it over the front of my abdomen and between my legs. Then, in that dream way, the door had been closed by Jeff and we were naked, lying next to each other. Before I knew it, he had rolled over onto his back and pulled me on top of him with my back to his chest. He began to move his hands down the sides of my body and then back up the front. His hands explored everywhere they could reach. They caressed my breasts, my stomach, and my thighs. They descended to my loins. He stroked me like that for the longest time, all the while his cock pressed against the small of my back. How warm and firm and hard it felt against my flesh.
I was silent and my throat was dry. On one pass of his hands, as they slid past my groin, his fingers grazed my shaved pubic mound, and it sent a shudder through my body. The next thing I knew, I was on my stomach facing him, his warm body beneath mine. I slid my fingers down his sides this time, cupping his ass with both of my hands. We didn't kiss, and for the life of me, I don't know why. Before I realized what was happening, he rolled us over and was lying on top of me. Eagerly I wrapped my legs around his back as he guided his tautly stretched cock into me. His hips began to move and he pressed forward smoothly and agonizingly slowly. I couldn't stop the moan escaping from my lips. My hips responded to him and I met each of his downward strokes with an upward lift of my pelvis. It was delicious. In my  stupor we danced like that for hours. But time is so skewed in dreams, I can't be sure how long it was. I remember he lowered his head to my chest and began to suckle on my breasts.
He rolled my nipples gently in his mouth and traced the areola with his tongue. My breath began to quicken and I felt the heat in my loins grow. I begged him to make me cum. He increased the pace and a moan broke from his lips. I gasped with pleasure as he drove forward and bumped hard against me, his balls hitting my ass with each stroke. I put both hands on his hips and guided him in the rhythm I needed and wanted. He tensed on top of me and I knew he was on the brink of an orgasm. I slid my hand between us and used my middle finger to rub my clit. That was enough to send me over the edge. As tremors spread through me like the ocean rushing to the shore, I released a flood of liquid that ran down the crack of my ass. My spasms were what he needed, and I felt his body convulse over me. Then his hot semen exploded into me and trickled downward to mix with my juices. He fell on me until our breathing became normal again. Suddenly I was kneeling over the stranger. I looked into his eyes and saw in them a sweetness that I hadn't noticed before.
Again I felt a movement at his groin. I reached down, took his cock in my hand and guided him inside me. In an instant I was impaled on him. There was, all at once, a moment of absolute bliss and we just held ourselves there, connected as one. As if we both knew exactly when to move, he pushed his hips upward and I pressed mine down to meet him. We began to rock back and forth. He grabbed my hips and told me to relax. He must be crazy, how could I relax? He moaned slightly and I knew his attention was focused on our melding. I knew how he felt. My mind was abuzz with the amazement of it all. Then his fingers danced from my hips, across my stomach and up to my breasts. He massaged them gently with both hands. He told me he thought they were flawless and that they fit his hands perfectly. His thumbs brushed against my nipples and he moaned my name. It was so exciting. He had aroused my deepest desires and I was caught up in a swirl of sensations that amassed in the pit of my stomach. He pulled me down to his chest and now, for the first time, we kissed.
It was worth the wait. The contact of our lips was electrifying. We continued to kiss and I kept rocking my hips over his. My hands were all over him and he continued to massage my breasts. Again without warning, in that dream way, we had switched positions and we were now on the couch. I was still facing him, with his erection inside me. My legs were under me and my breasts were near his face. I felt his breath, warm and heavy, against my chest. It fell maddeningly on my skin. He laid his open mouth on my breasts and lingered there for a while, flicking his tongue against my nipples. Sucking softly from time to time, and occasionally nibbling on them, he ignited a passion in me that was more than sexual. My revelry was interrupted when he tilted his head up and kissed me on the mouth again. Our lips were still joined as he stood up slowly, with me still skewered on his ample cock. I wrapped my legs around his waist. He took the two steps required to reach the wall and pushed my back against the velvety wallpaper.
I remember that he began pumping his hips and moving his cock in and out of me with a furor as wild as the animal in the oil painting on the wall. I couldn't move. I felt my loins burn as an orgasm swept through me. I was aware that he, too, was cumming and he pushed his cock inside of me as far at it would go. He held himself there, his cock plunged to the hilt, as body tremors threatened his balance. It was impossible for me to know how long we stayed like that before he fell against me, pinning me to the wall. Before I realized it, we were on the couch again, almost in the same position as before. This time, however, I was sitting on his lap with my back to him, his hard member was not inside me any more, but pressed between the cheeks of my butt. He was kissing my hair, my neck, and my shoulders. I leaned back into him. He put his hands on my breasts again. My nipples were so hard they begged to be fondled. As he pinched them lightly I raised myself a little, reached down, and pressed the head of his cock against my small brown opening.
Slowly I slid down his shaft as the muscles of my ass relaxed and opened to welcome the invading titan. Again, we held ourselves still in the moment. When I began sliding up and down on his shaft, I felt a delicious rush of pleasure course through me. I watched, almost outside myself, as I raised and lowered my hips again and again. His hands, on my hips, orchestrated the pace and I heard his breath quicken. He guided me to move faster. I leaned back against him as he shoved his hips up to meet me. He had been moaning softly up to now, but he was getting louder. He moved faster and plunged deeper. Our movements became frenzied and my body shuddered. I pushed down and squeezed harder. I heard a low growl escape from my own lips. He was doing the work now. He raised his hips off the couch and his cock split me up the middle. Then he lowered himself, holding me under the arms so he could draw himself almost all the way out of me before plunging back in. I don't know long we continued like that. It isn't important to know.
Then he whispered in my ear, "This is the most beautiful thing I've ever done or seen."
I knew he was watching his shaft penetrate my ass, and the thought of him getting pleasure from observing our connection just enhanced my enjoyment of the act. I reached down, and with the fingers of my right hand, opened the lips of my vagina. I put the middle finger on my clitoris, and made small circles on the protruding bud. Touching myself produced another wave of electricity that went to my head and then traveled back down to my toes. I was very near another orgasm and I told him so. He hissed that he was going to cum too. There were a few moments when I felt that time stood still, and then without warning, spasms of pleasure wrapped me in ecstasy. I gasped for air. My anal muscles clamped down on him. Immediately his body convulsed and I felt his sperm discharge into my anus. Not quite collapsing, but close, I fell on top of him. We remained in that position for a long time, if I remember correctly. This is when he introduced himself as Jim, Mark and Jeff's father. His wife had passed away the year before of cancer. He thanked me for an evening of pleasure, got dressed, and left.
After resting for about an hour I was awakened by a dim light in the room. I watched in lustful anticipation as Mark slowly peeled off his T-shirt and unbuckled his belt, tugging his jeans off and letting them drop soundlessly to the floor beside him. My eyes traveled downward over his deliciously naked torso, coming to rest on his silk boxers and I felt my own wetness seeping through my sheets as I took in the sight of his rock hard arousal. I turned away from him slightly as I moved with trembling hands to grasp the edges of my sheet and pull it down reveling in the sensation of nakedness as the air caresses my bare skin. Quickly shedding his boxer shorts, he moved quietly behind me, his arms reaching around to cup my breasts in the palms of his hands and I arched my back in ecstasy, pushing my butt into his groin until I felt his erection nudge against the crack of my ass. His fingertips gently teased my breasts and sensitive nipples and I felt my breathing quicken as small moans escaped my lips and I reached back with my hands to grasp his hardness and stroke the length of his shaft.
I sucked in my breath with a gasp of pleasure as I felt his breath, warm on the backs of my thighs. His tongue and teeth nibbled and suckled at the delicate skin just under the curve of my ass, and I shuddered at the sensations coursing through my body. I felt his fingers trailing slowly after his lips and my legs seemed to part slightly, as though of their own volition, begging his fingers to follow. Warm, gentle fingers delved just into the wetness within my folds and stroked teasingly at my clitoris until I felt my hips buck helplessly against him. I felt my breath catch in my throat as Mark's lips moved tantalizingly over my ass, his tongue teased along the crack and sent shivers up my spine. The fingers between my legs were replaced by the throbbing hardness of his erection as I felt him move to stand upright, and I closed my eyes in blissful surrender as I leaned back against his chest, marveling at the way our bodies fit together so perfectly. I reached between my legs to feel my wetness against his hardness and I stroked my fingers teasingly over the head of his erection, smiling to myself as I felt it pulse against my touch.
Slowly, almost reluctantly, we broke apart to enter the shower, our bodies intertwined again as soon as we have settled into the warm water. We exchanged soft, tender kisses as we washed each other, exploring the most secret of places with the wonder of new lovers, but the heated passion rising between us could not be ignored, and with a sudden shared urgency, we stepped from the shower and moved toward the bedroom, toweling each other dry as we walked. I fell onto the bed on my back, sliding over to make room for Mark as I opened my arms in invitation, and I heard myself sigh in satisfaction against his lips as his mouth and body covered mine. My hands glided over the muscles in his back as we kissed, tracing small circles and reveling in the feeling of his naked skin under my fingertips. His mouth moved from the passionate kiss at my lips to trail hot, wet promises against my neck and shoulders on its way to tease
my most sensitive of sweet spots.
I felt my body arch against him with a shudder of pleasure as his lips closed teasingly over first one nipple, then the other, coaxing from my body that which he knew lay hidden just beneath the surface. As his lips and tongue stroked and suckled at my breasts, seducing the sensitive buds over and over again, my eyes closed in surrender and I cried out, shaking with pleasure as my first orgasm engulfed me. My cries of passion seemed to urge Mark on, fueling his own ardor and I felt his lips leave my breasts and travel lower still, across the sensitive skin of my abdomen and come to rest against the tender flesh of my inner thighs. My breaths were coming in short pants as I felt his lips and nose nuzzling at the junctures of the insides of my thighs and his hands reached up to push my legs further apart, opening me more fully to him. I felt the heated ecstasy of his gentle hands opening my folds to his searching lips and my whole body bucked upward in elated bliss as I felt his mouth move against me in the most intimate of kisses.
"Oh…. Oh, my god….!"
I was beyond coherent thoughts or words as his mouth moved against me, his lips and tongue alternately licking and suckling at my swollen lips and clitoris and I felt the familiar heat beginning to spread rapidly through my loins again. I heard myself whimpering, pleading as I called out to him, my body restlessly searching for the release he was making it crave. I felt his hands shift under me, grabbing my ass and with a possessive tug he brought my hips closer to his questing mouth and I groaned my satisfaction out loud.
"Oh god, Mark…. Oh, god….. yesssssssss….!"
His lips moved from the sensitive nubbin of my clitoris, down through the soft folds of skin and came to rest against my ass, alternately kissing and tonguing that small ring of heaven until my body trembled under his touch, begging for more. I was on overload with the intense blend of sensations Mark was invoking in me, like his father, and my mind whirled in a state of frenzied rapture. He was leading me down a path that was foreign and new to me and my mind and body screamed for the promise of fulfillment I felt in him. As his lips and tongue danced and suckled teasingly between my clitoris and my ass, my body was helpless to do anything but thrust against him, shamelessly pleading for the release his lips were promising. I felt his fingers slide within the folds of my wetness to stroke in and out of me, and as his lips and tongue continued to caress me; I was certain I would faint with pleasure. My hips bucked against his hand, fucking his fingers as he moved them faster and faster within me, urging me on.
When his tongue moved to focus its erotically intense licking and suckling against my swollen clitoris, I was pushed up and over the edge in an orgasm so intense that I heard myself scream in pleasure, calling out his name as my body shuddered in ecstasy, tears of release streamed down my face. I came back to myself slowly, struggling to find my body again and I vaguely was aware of the sound of Mark's voice asking me if I was all right. I smiled in answer as I gazed up at him, tears of passion still wet on my face and all I could do was nod in affirmation; I could not find the power of speech. Mark smiled back at me in understanding, leaning down to place a sensuous kiss against my lips and the lustful passion I saw blazing within his eyes took my breath away. I stared back at him, feeling myself grow incredibly hot and wet all over again and the only thought I could hold in my mind was of how much I wanted him again; how badly I wanted to have him inside me again.
Our eyes locked with each other as a look of pure lust passed between us and I heard myself whimper in excitement as I felt him reach down to grasp my legs and bend them back toward my chest. Gently, almost teasingly, I felt his fingers slide into the depths of my pussy, stroking against me and withdrawing the wetness there to smooth erotically around the tiny halo of my ass, a promise of things to come. I moaned my pleasure of this repeated action as I felt his fingers continue to wet my ass with my own juices and when he began to penetrate that ring of heaven with his finger for the first time, I felt my body shudder in intense bliss. His fingers continued to wet me, teasing the puckered opening of my ass and I felt my hips shift up toward him slightly as though impatient to feel him inside of me. I felt his hands come to rest at last on the backs of my thighs and my gaze was again drawn to the passion on his face as I watched him rest the tip of his erection against my ass.
I shifted my hips teasingly against him, wanting him to know how much I wanted this too, and the motion of his erection rubbing against that small slit of heaven sent sparks of desire straight to my core. With an almost tortured breath, he began to move slowly, pushing his way into me gradually, and in the back of my mind I was amazed at his self control and touched by his concern for me. I felt my own body draw a deep breath as his erection began to penetrate my labia. I felt him gradually moving deeper, his hardness stroking me in places I have never felt before and a low moan of pleasure escaped from the back of my throat. I felt the muscles in my vagina contract around him, squeezing him tightly as he penetrated me further, and the groan I heard from his lips inflamed my desire even more. With another gentle thrust, Mark was completely inside me and I could not believe the incredible sensations my body felt, and yet I still wanted more. I smiled up into his blissful gaze and as our eyes met, they locked in silent communication.
Without a word, our bodies were shifted, repositioned, and I found myself lying face down on the bed as Mark knelt between my legs. I pulled several pillows across the bed and pushed them under me to rest against my chest as I felt his arms moving gently underneath me to grasp my hips and raise them back toward him. I felt my ass being raised in the air as his knees nudged the insides of my legs further apart and the sensation of being so exposed and vulnerable caused me to shiver with the intensity of its eroticism. His fingers traced along the crack of my ass and down to dip into the wetness of my pussy and I heard his breath catch softly on a moan of passion as he realized fully the extent of my excitement. I felt his fingers wetting my labia again, readying me for him and I shifted my hips back toward him impatiently. I was rewarded a moment later with the feel of his erection pressing against that opening of heaven yet one more time. He slid in more easily this time, my body adjusting to his girth almost instantly and we both groaned with the intensity of the feelings as Mark rested completely, sheathed in the depths of my womb.
Mark began to move, setting the rhythm with a slow, easy thrust and my body trembled with the motion. I felt one arm wrap around my waist, resting on my hip and pulling me back toward him as he thrust. The other arm reached under me, his fingers gently stroking and intuitively seeking out the tiny nubbin of my clitoris. My hips bucked against him in pleasure as the sensation of having his erection thrusting deep in my cervix and his fingers teasing me pushed me faster and faster toward the white heat of release. I felt the rhythm of his thrusts begin to increase slightly and I moaned my pleasure as I quickened my pace to move with him. I felt myself cresting higher and higher and I called to him, begging for the release I knew he could give me.
"Fly for me, baby…" I urged him softly. "Let me feel you cum… let me cum for you…!"
I heard the labored sound of his breath and felt his groin slapping against my ass as he pushed us both toward the blissful rapture that we sought. Intentionally, I tightened my muscles around his shaft, greedily milking his erection as it thrust within the confines of my pussy. His gentle, yet persistent fingers stroked my clitoris in rhythm with our thrusts and in the open space of a heartbeat, I felt the liquid heat of release explode in the tiny nubbin, flowing throughout my loins and I screamed my pleasure to him as I felt his erection begin to pulse and spasm within my pussy as his own climax began. We spiraled together, our bodies pulsing against one another in the intense passionate frenzy of orgasm, and for a brief moment, I was so overwhelmed with ecstasy that I was sure I would black out. We hovered together for several moments in a state of extended bliss, our bodies still intimately joined. Gradually, we began to come back to ourselves, murmuring softly to one another and I felt Mark gently withdraw from me and release his hold on my body as I sunk forward onto the bed, my outstretched limbs trembling in satiated bliss.
As a thank you, I gave him a blow job before I headed home to my husband and children. When I arrived home, my girl's were sound asleep in their rooms. Scott was sitting in his lounge chair in the bedroom reading a novel. I stood behind his chair, shirt unbuttoned to there and lots of creamy promising cleavage begging him to enjoy. I let him stand, but he had to keep his back to me. If I actually looked his beautiful hard-on in the eye, I wouldn't be able to continue the task at hand. I started with his chest and unbuttoned his soft shirt to feel his warm chest.
"How was the party? Did you enjoy yourself?"
"Oh yea! There were ten hard cocks, including the groom's and later the groom's father took me. Then Mark and I renewed old times with several more fucks. I've swallowed enough cum to fill a gallon jug and even more has been oozing out my pussy all night. I don't know how many orgasms I had tonight!"
Sounds like my horny little wifey needs some rest!"
"I'll say, but not before I wear out my wonderful husband!"
In and instant, somehow we were both naked. All his skin was soft on all my skin as I leaned against the bedroom wall and pulled him back to me, stroking his chest and pinching his nipples. I was whispering in his ear the delicious "fuck my hot pusy" words that come out when one gets so horny. I love how his cock twitched when I rested one leg on the desk and shamelessly rubbed my slippery cum-soaked pussy all over his smooth ass. There was no mistaking how turned on I was, as I glided my hot clit all over his skin. I slipped one hand around the head of his cock, now bulging and hard. The cum that was starting to ooze from it, a hint at a promising explosion, helped the very tip of my index finger to draw circles just around the tip. I felt his stomach pull in and tighten when I took both hands from his hips down around his balls and grasped the shaft, pulling the whole group together. My fingers don't meet as I gave him long strokes up and down, firm pressure in my grip.
I had his balls circled in one hand, my tits pressed up against his back, grinding my wet pussy on his ass and I started to give his whole cock the attention it deserved, whispering in his ear just how hot the whole thing was getting my pussy. Scott was watching me in the reflection of the bedroom mirror, happy and amazed at what I was doing with his cock. He hadn't really been extended and massaged like this since the last time I begged him to let me get my hands on his cock in the parking lot. I reached down and his cock was slick with the juices from my almost wildly cumming pussy. He was getting off on me getting off, and I felt his balls start to contract and his hips were thrusting into my fist that was busy stroking faster and faster. He opened his eyes and got ready to watch his cock eject a huge dose of cum. Scott saw how hot we were together, feeling me grind off my own orgasm on his sweet ass, and listening to me cum loudly, he couldn't hold it in any longer.
The low moan told me he was getting ready to explode. All of a sudden, I needed his cum on my tits! I sank to my knees as he spun around and unloaded his aching squirting cock on my happy tits, fucking himself between them as perfect a fit as ever. Thanks honey, for the big weekend and the huge ego boost!